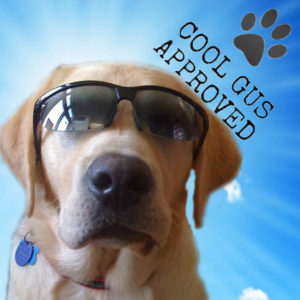 Gus is, well, just Cool. He's a 10 year old English Yellow Lab.
He's currently dealing with a newcomer to the household, Scout, a rescue dog who was born 2 October 2018 and who adopted his humans on 2 January 2019.
Cool Gus is working on his own book, a summary of his philosophy. It promises to be, well, who knows? In the meanwhile he has published his first attempt Lies We All Tell Ourselves.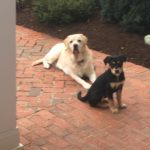 Gus is the muse for New York Times Bestselling writer, Bob Mayer. He writes so Gus may eat. He has over 75 books published in both fiction and nonfiction (writing, survival and Special Forces tactics). He also has free slideshows for download on a variety of topics including writing, survival, history, interesting stuff and as Gus says: stuff.
Cool Gus in 140 characters. Eh, make that Cool Gus and 139 other characters.  Know anyone else who gets treats for tweets? Follow Cool Gus